About charm of Philippine studying abroad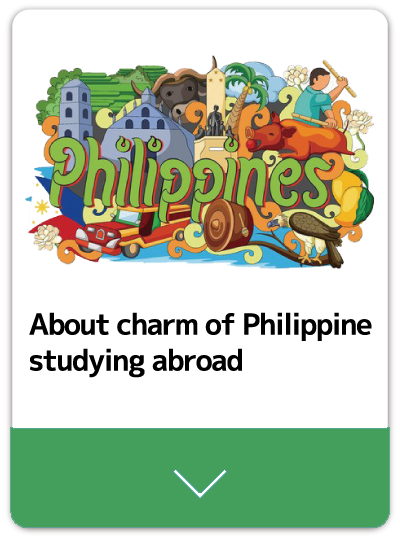 Studying abroad in the Philippines has become as popular as studying English. It is claimed that the Philippines is one of the most famous countries where a lot of people are able to communicate in English. Let's look at the benefits of studying abroad in the Philippines.
Studying in the Philippines enables students to practice more with people, majority of whom speak the English language. Compared to group lessons which are standard in English classes/setups, 1 on 1 lesson classes are more focused on the development and progress of a student. Especially, in enhancing the listening and speaking skills which in this form of setup are more practice.

The student in a one-on-one class is more encouraged and motivated, most especially because they can interact and communicate with their teacher exclusively during their class proper. Unlike in a group lesson scenario where a student has to wait for other students to finish with their respective requests, in 1-on-1 class, you will not have to go through this and better, your class will be designed according to your level and progress.
Friendly and warm-hearted people
Filipinos are friendly and warm-hearted so it is easy for them to start a conversation. These characteristics are very important for English teachers. These will help them teach students English in a nicer, easier and more comfortable way.
Being hospitable and respectful are innate attributes of Filipinos, so rest assured you're going to have fun studying without worries.
Commodity price in the Philippines is lower than any other countries. You can stay here without any fears. Also, the environment for studying is well-organized and will make you concentrate in studying English.
It is enjoyable for you that you will go shopping or spa and eat out after your lesson, isn't it? Moreover, there are a lot of famous sightseeing places in the Philippines. You will be able to visit those places in your holidays. This is one of best advantages to study in the Philippines.
In fact, the Philippines has been more popular as the place to be immigrated after retiring work. We can see many foreigners from Asia, Europe and America because of the affordable commodity price, tropical climate and friendly and warm-hearted people. If you tried to use the local transportations and restaurants while you are in the Philippines, you will have the experiences which you have never had before.
| | |
| --- | --- |
| | This site is certified by Slogical. Information transmission from the SSL compliant page is protected by encryption. |